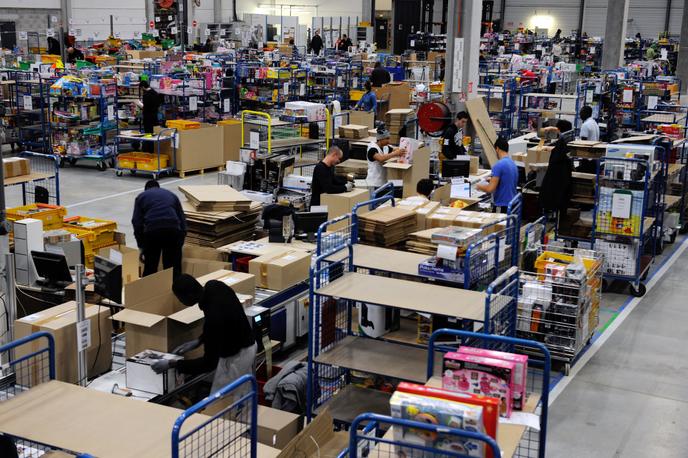 With the decline of the manufacturing industrial sector in Western Europe, the working class shifted to activities which aren't classified as secondary sector, but whose tasks to perform are still industrial. Those jobs are repetitive, painful and often cause occupational diseases. Besides, the illusion of a vertical mobility which could allow the motivated workers to climb the ladder and access to managing or technical positions doesn't remain for a long time – 80% of the jobs in logistics are workers positions.
Inside the warehouse, not every task has the same degree of arduousness. Preparation of the purchase order, parcel and package sorting, packaging are the one fled by employees. Better to be forklift operator, controller or data entry clerk, were the working conditions are a bit easier. No one wants to stay a long time working in a warehouse – the number of interim is particularly high, but logistics offer long-term contracts and the working conditions for non-qualified persons are sometimes worse outside.
Each company has also its own way to consider employees. Amazon was criticized several time for offering a very stressful and dehumanizing work environment. Recently, a pregnant woman sued the company, alleging she got fired because of her pregnancy – which isn't the first case (https://www.bbc.com/news/technology-48185606).
For a lot of workers, logistics is « one of those realms where you go in without much expectations and where you'd always like to go out, without perspectives» (Carlotta Benvegnù & David Gaborieau, « Au hasard de la logistique. Quand les mobilités ouvrières passent par l'entrepôt », La Vie des idées , 30 octobre 2018. ISSN : 2105-3030). The issues faced by the large majority of employees should always be kept in mind when looking at the operations in a warehouse « from the above » like we always do in class.