A "Vertical Garden" is a system that allows you to cultivate any type of plants (vegetables, decorative, aromatic and culinary ones) in a vertical structure located in small places where no arable land is available.
What in developed countries seems to be a fashion, it begins to be a need in places like Africa.  Everybody have seen lots of luxury houses with a dedicated space for a vertical garden, which give the house an ecological and minimalist effect.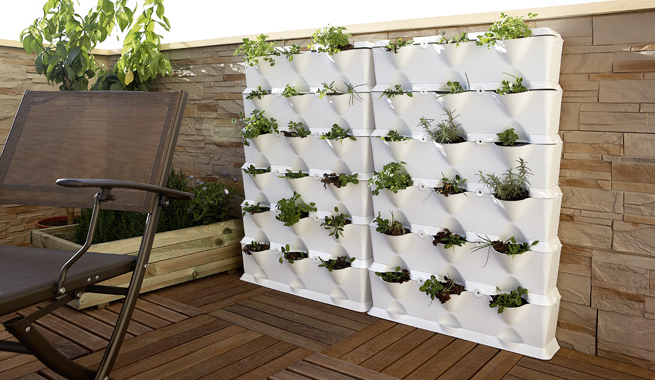 The problem in Africa is that, due to deforestation and an increase in the price of fertile soil, the farmers has been forced to implement vertical gardening to feed residents of villages.  Thanks to that, the incomes for the farmers are increased and the cost of the farm products are reduced.  In the following video, Paul Matovu (a member of Ideas for Uganda) explains how vertical gardening works in Kampala.
Sources:
http://cultivasalud.com/blog/que-es-un-huerto-vertical/
http://elpais.com/elpais/2017/04/06/seres_urbanos/1491502159_556535.html