I share the history, logistics and service of Media Mark as it has attracted my attention for the great variety of installations and different types of devices in sales and the facility to obtain them through its national and peninsula domicile. This has currently 81 stores in Spain.
History
 It is a German company created in 1979, focused on a new model different at that time: Unique prices in the market, competitive and with a great variety of products on the market.
They began with their extension in Europe in the year 1999 then in Australia, Italy which successfully carried out their strategies and their international expansion. The Media Market company with its dedication and the best services in Spain achieved their great success by implementing and developing the first store in Madrid.
This has a great impact on the European market in technology, different categories of electronic products, the best brands, modern products, great quality, with the advantage of selecting an average of 45,000 items in one store and the best prices. Implementing new strategies such as not applying on any DIA without VAT, online pages, Black Friday and availability at national, peninsular and international address at the best price.
 
They presented themselves with their new fundamental theory in a commercial idea totally different from the traditional one: "Great surface, wide assortment, small margins but, in return great benefits" this was the daily message that focused every day on the satisfaction of the customers.
Services/Logistics
Media market offers home delivery and free package pickup at company stores. It has different types of collection:
-Express pickup in 2 hours.
-Reception in 2/3 days
-Collection points in stores. (Stop & GO, Robot digital store, collection point in store)
– Shipments for products of small and medium size (In 2 hours, 24/48 hours).
-Shipping for large products (Basic, Premium and Deluxe).
At the moment it has 81 stores in Europe and adapted its logistics to arrive in 19 cities of Europe in two hours.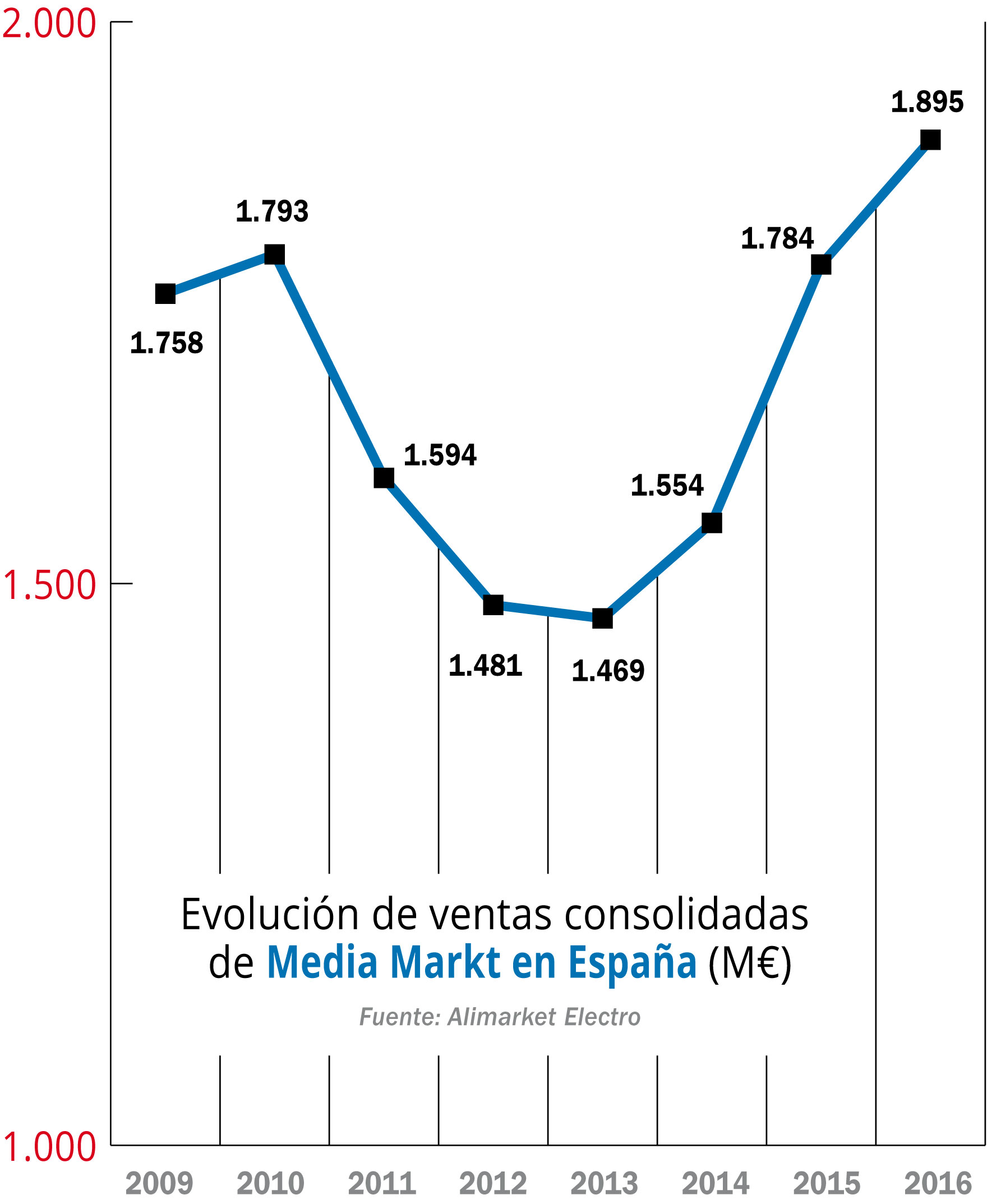 Sources:
http://www.youtube.com/watch?v=IZhhsngun5w